Waltz of the Flowers, 72 x 48
Tchaikovsky's Nutcracker influenced my latest works at this time of Christmas. I imagine vibrant flora dancing inside a miniature set of The Paris Opera Ballet...
...with dewdrops of white lace like this couture piece by Franck Sorbier...
...and my very own sugar plum fairies (at times)...
...gifts waltzing among vintage still life and velvet ribbon...
I discovered paper from Pepin Press with still life flowers, tabletop fruits, vegetables...who wouldn't want a gift wrapped in lemon peel & asparagus?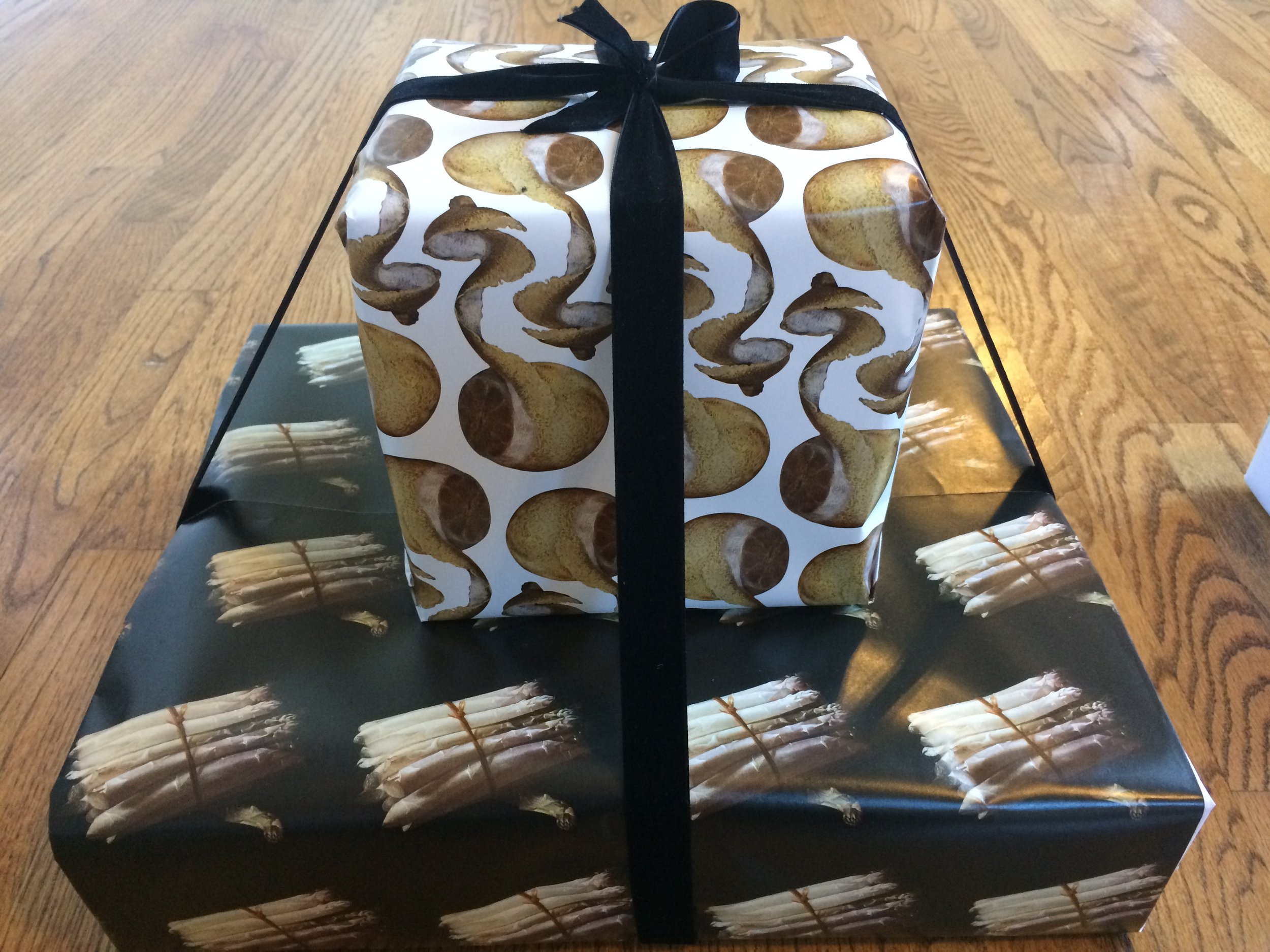 I depart with a quote from one of my favorite authors, Charles Dickens, and movies of all time, A Christmas Carol with George C. Scott (the Muppets version is a close second).
"I will honor Christmas in my heart and try to keep it all the year.
God bless us, every one."
Merry Christmas!